Nat, Cody, and Robert go on a trip to Chicago's Field Museum with 1997's THE RELIC.
Peter Hyams was a steady director with a bunch of films that land in the "underrated" category. THE RELIC may not be underrated, but it certainly has its moments of fun. Based on the best seller Douglas Preston and Lincoln Child, Chicago PD homicide detective Lieutenant Vincent D'Agosta (Tom Sizemore) teams with evolutionary biologist Dr. Margo Green (Penelope Ann Miller) to solve a series of murders involving decapitations in the Field Museum. Turns out that a monster out of ancient superstition, the Kothoga has been reborn into a new age.
There's a lot of THE X-FILES in the dna of THE RELIC. It doesn't hurt that Tom Sizemore and Penelope Ann Miller have an easy natural chemistry. While THE RELIC doesn't take a romantic turn, it feels like it could at any turn. Combined with a cast full of strong character actors and bit parts, and the setting of a major museum, a lot of the basics of a good time are here.
But, at its heart, THE RELIC is a monster movie. Stan Winston and company combine animatronics and cgi to create one of the more memorable modern monsters. Some of it may be ludicrous, but that's never stopped filmmakers before.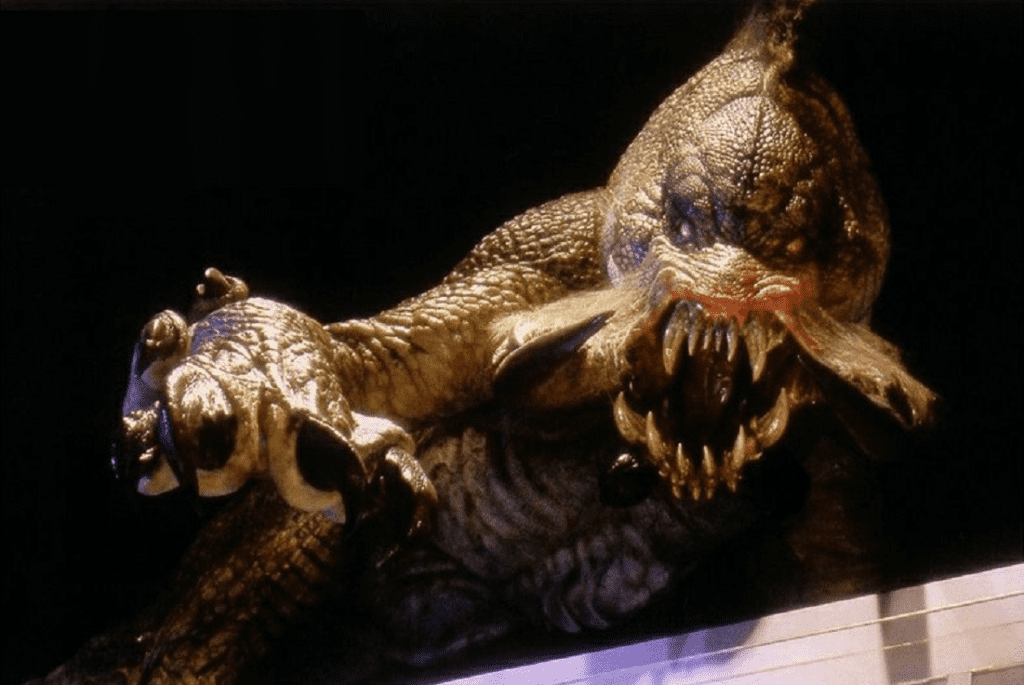 Now, whether or not this works is the question. And the subject of much of the discussion.
No need to visit the local museum to explore the exhibit on South American superstitions to listen to this episode. You can give us a play below or Download the episode. Also, feel free to let us know what you think by commenting below or Email Us at skiespocast@gmail.com as we appreciate feedback.
Time tracks:
THE RELIC Discussion: 0:00 to 57:58
Next Film and Outro: 57:58 to End
Next month, we get in travel to the far flung future of 2008 with Rutger Hauer in SPLIT SECOND. We hope you'll join us.